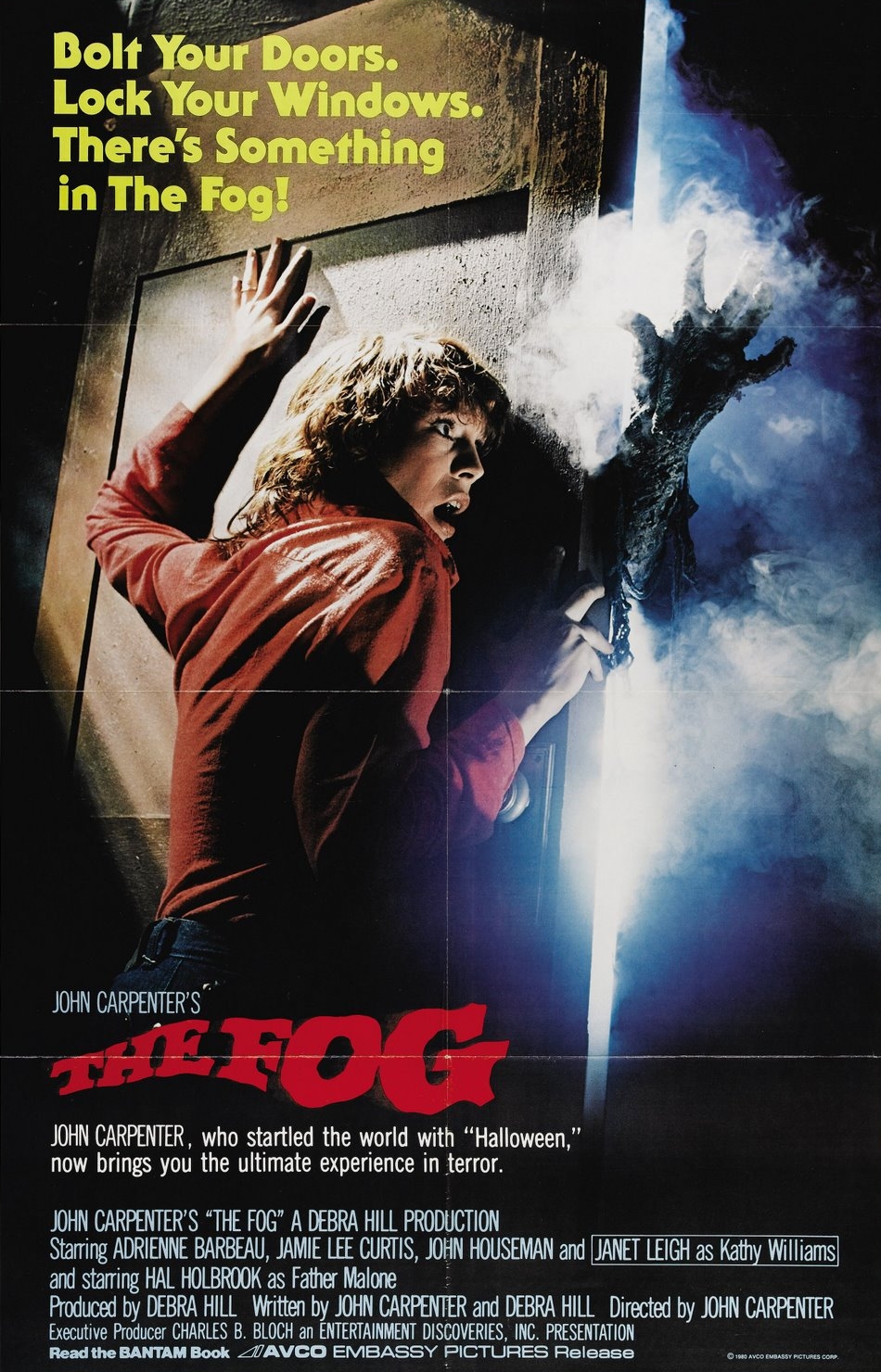 Tom Atkins
Atkins began his career in stage plays both on-and-off Broadway, before moving to Los Angeles to pursue a career in film and television. His first movie role was in The Detective, which starred Frank Sinatra.
After many appearances in TV series and movies - often playing police detectives - Atkins began working within the horror and science fiction genres. He starred in two films directed by John Carpenter: he appeared as Nick Castle in the 1980 ghost story The Fog and as Rehme in the 1981 science fiction thriller Escape from New York. He then took a leading role as Dr. Dan Challis in the sequel Halloween III: Season of the Witch directed by Tommy Lee Wallace and produced by John Carpenter. He did further work with George A. Romero, appearing in three of the latter's projects: in the Romero-Stephen King project, Creepshow (1982), in which he plays the overbearing father of a young Joe Hill (King's son) in the wraparound segment; then in another anthology, Two Evil Eyes (1990), based upon tales by Edgar Allan Poe; and Bruiser (2000). He portrayed Detective Ray Cameron in the 1986 cult horror film Night of the Creeps, a role Atkins calls his very favorite.
He has nevertheless continued to act in both the thriller and police procedural genre. He is well known to movie goers for his role as Michael Hunsaker in the Richard Donner hit film Lethal Weapon (1987), with Mel Gibson, Danny Glover, and Gary Busey; the film was produced by Donner and Joel Silver, written by Shane Black. He also took a role in the action-thriller, Striking Distance (1993), alongside Bruce Willis, Sarah Jessica Parker, and Tom Sizemore. In television, Atkins played Lt. Alex Diehl in the 1970s television series The Rockford Files with James Garner. He reprised his role of Commander Diehl for a series of Rockford Files movies in the 1990s.[5]
Atkins has made numerous guest appearances on many popular television shows, including M*A*S*H, Baretta, Harry O, The Fall Guy, Xena: Warrior Princess, Walker, Texas Ranger, Oz, and Law & Order: Criminal Intent.
In 2009, he had a supporting role as a retired sheriff in the remake My Bloody Valentine 3D and co-starred with Nicolas Cage in Todd Farmer's Drive Angry, in 2011. Atkins is scheduled to have a lead role in Patrick Lussier's Halloween 3D.