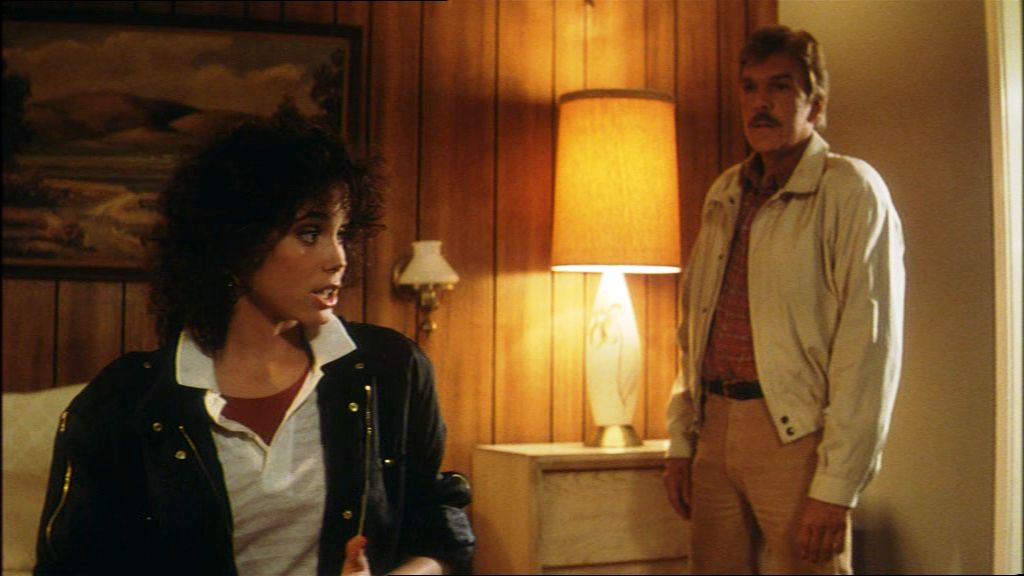 Stacey Nelkin
Nelkin starred as Bonnie Sue Chisholm in four episodes of the CBS western miniseries The Chisholms (1979).
She became well known for her role in the horror film Halloween III: Season of the Witch (1982) as Ellie Grimbridge. Around the same time, Nelkin was scheduled to appear in the film Blade Runner as Mary, a sixth Nexus-6 replicant that escapes from "off-world" and comes to Earth, but budget cuts resulted in her part being cut from the film early in the period of principal photography. She had done a screen test for the role of Pris in Blade Runner as well. Nelkin's screen test appears on Disc 4 of the collector's edition DVD set. Nelkin has made guest appearances in several TV series, including CHiPs, The A-Team, Eight Is Enough, 1st & Ten and Hunter. She has also had significant roles in Serial and Up the Academy.
Her best-known TV role was on the soap opera Generations (1990) as Christy Russell.