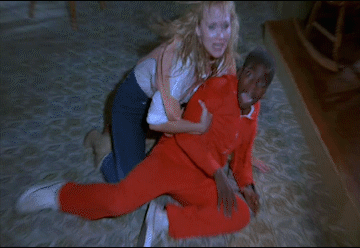 Shavar Ross
In 1980, Ross landed his first recurring television role on NBC's Diff'rent Strokes as "Dudley Johnson", the best friend of Gary Coleman's character, "Arnold Jackson". Also in 1980, Shavar appeared in the TV film Scout's Honor, also with Gary Coleman.
Two years later, Ross became a voice actor for Hanna-Barbera and voiced Our Gang kid Billie "Buckwheat" Thomas from the animated TV series version of The Little Rascals. He also appeared in the television show Benson, as part of a "big brother/little brother"-type charity imposition that the governor made the employees participate in (season 2 ep. 11).
Ross had a recurring role as T.C.'s son on the detective drama Magnum, P.I. Another recurring role was on the series Family Matters as "Weasel". Ross has appeared in over 100 film and episodic television projects throughout his career, including such films as the fifth installment of the Friday the 13th movie series Friday the 13th: A New Beginning in 1985 as "Reggie A.K.A. Reggie The Reckless".