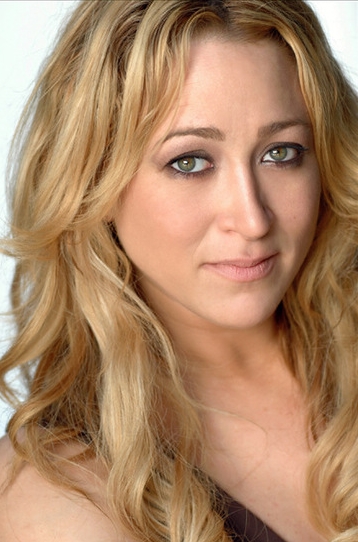 Jennifer Blanc
Jennifer Blanc, also known as Jennifer Blanc-Biehn, was born and raised in New York City by her mom Jenise Blanc. At the tender age of 13, Jennifer was on Broadway in Neil Simon's Brighton Beach Memoirs working alongside Jonathan Silverman, Fisher Stevens and Robert Sean Leonard. Jennifer's career blossomed bringing her to sunny Los Angeles to be in Kenny Ortegas' series Hull High for Disney and NBC. Since then, she has been grateful to be continually working in the business that she loves. She also starred in the TV series, The Mommies for NBC and Paramount. Her projects include: Friends Till the End opposite Shannon Doherty, Party of Five opposite Scott Wolf and Matthew Fox, The Cool and the Crazy with Jared Leto, and James Cameron's Dark Angel with Jessica Alba.
Jennifer has also guest starred on television shows such as CSI, Grace Under Fire and Always Sunny in Philadelphia with Danny DeVito. In addition, she has been involved in many projects with her partner and fellow actor, Michael Biehn. The two joined forces on Michaels' directorial debut The Victim. Their other projects include Puncture alongside Chris Evans and Mark Kassen and The Ride.
Jennifer's anticipated performance in The Victim comes on the heels of other movies she has just recently completed, including Jack of Spades with Jennifer Coolage and Prank with friend and colleague Danielle Harris (co-star in The Victim), Stanley Debrock, with Pruitt Taylor Vince, Badass with Ron Perlaman and Danny Trejo, and To Kill a Memory with Ernie Hudson,
Jennifer made an appearance in Xavier Gens' The Divide with partner Michael Biehn, playing his wife Liz in the film. Jennifer is producing The Victim, her first leap into the producing world and she is loving it. Among Friends is her second feature as a producer and she plans to continue to produce and act together as she is really enjoying the process.
Actress-producer-director Jennifer Blanc Biehn joins an star-studded cast in the dark comedy Wrong Cops, featuring Mark Burnham and Marilyn Manson.
Wrong Cops features Mark Burnham, who gained 30 pounds for the role, of a reprehensibly racist, homophobic, closeted, drug dealing, crooked cop. A "monstrously funny, out of control wild ride-along patrol", Wrong Cops is rounded out by Eric Wareheim, Eric Roberts, Eric Judor, Steve Little, Arden Myrin, Daniel Quinn, Grace Zabriski, and Ray Wise.
"I really enjoyed working with Mark on this Dupieux film," said Jennifer Blanc-Biehn. "We had a blast filming Wrong Cops. I think Quentin is a visionary and I have great deal of respect for his work."
Jennifer Blanc-Biehn appears in Wrong Cops as Ruth the cuckolding neighbor to Eric Judors Ofc. She also appears in a supporting role in The Wrong Woman starring Danica McKellar for Lifetime television.